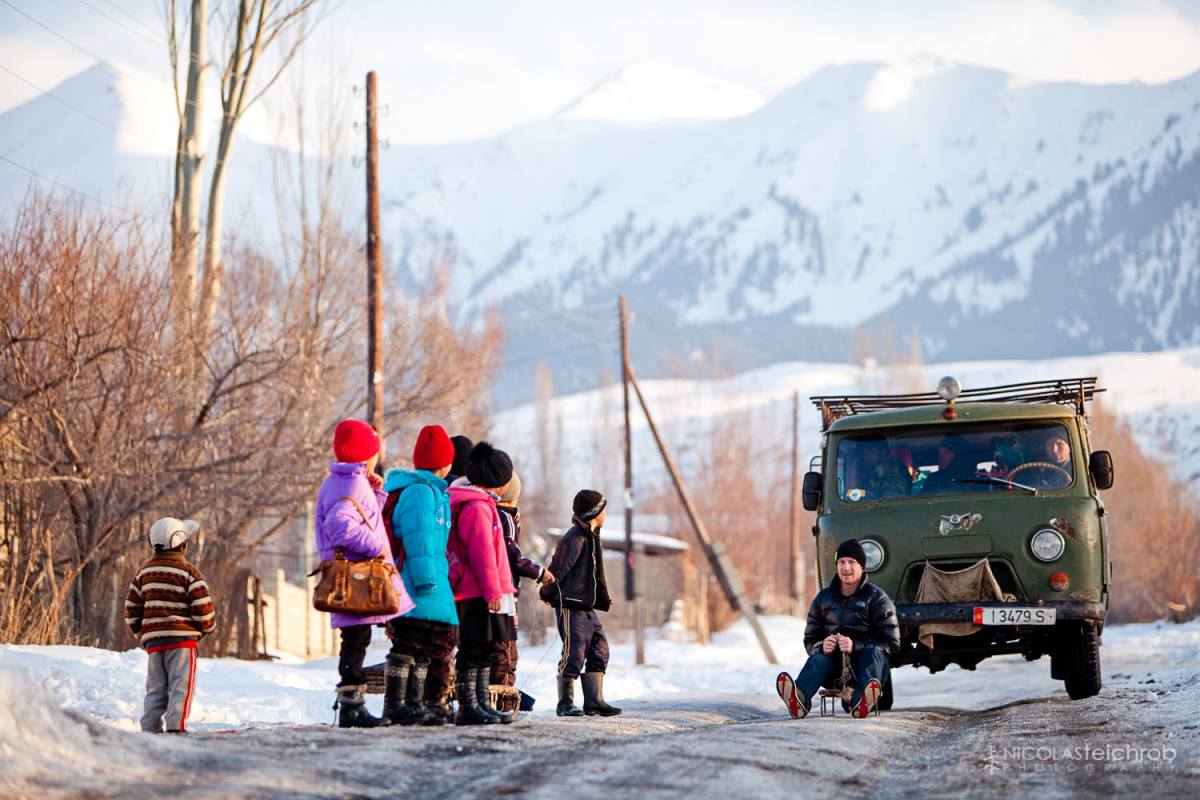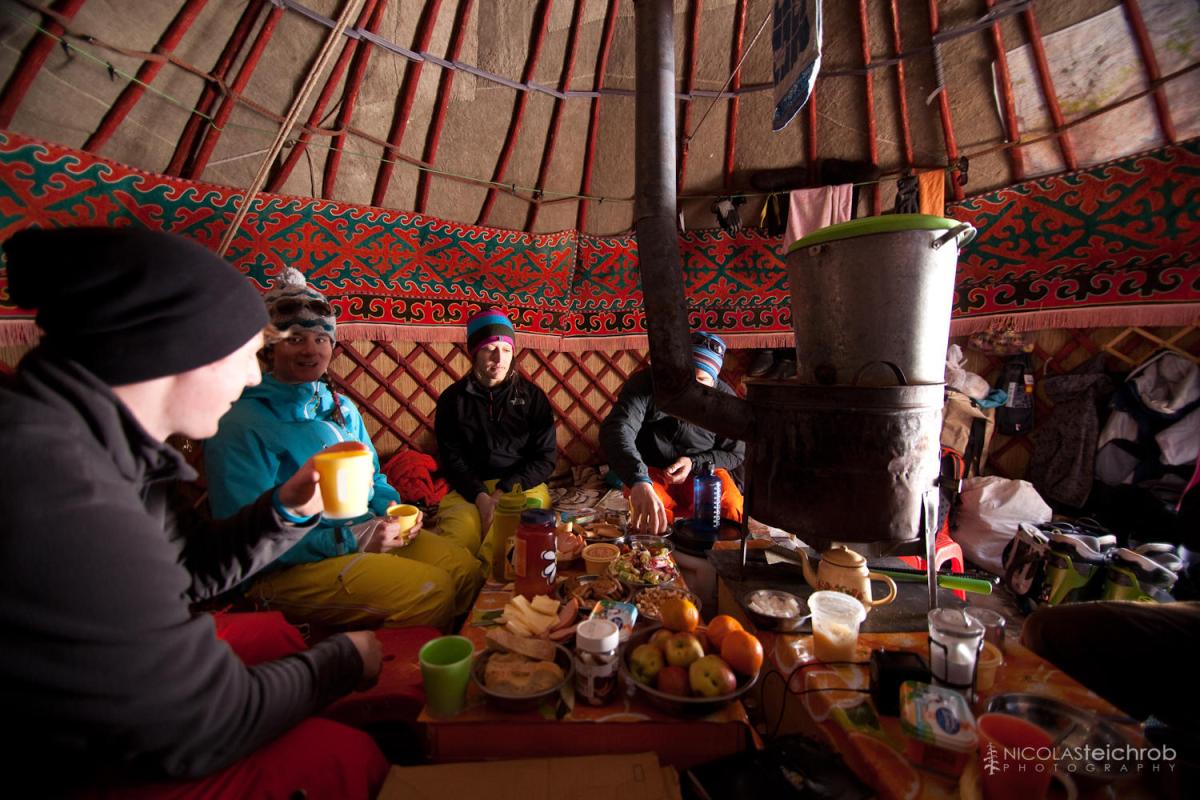 In February I made it to Kyrgyzstan to ski and film in the Tien Shan Mountains based out of a yurt, or traditional nomadic tent. Teaming up with photographer Nicolas Teichrob and The North Face athletes athletes Mike Hopkins, Leah Evans and Izzy Lynch, we spent 2 weeks in a part of the world that we largely knew nothing about. Flying into Bishkek we were greeted with -25 C temperatures and a thriving metrolpolis. Making our way to Karakol a more agarian aspect of the country presented itself. Skiing the local ski hill was a novel attraction before we spent a night with a local Kyrgyz family. Once in the yurt, we had everything we needed for a great week of skiing. Kas and Anarbek, two local Kyrgyz, cooked and kept the fire burning while we ventured out with Ryan Koupal of 40 Tribes Backcountry and our guide Ptor Spricenieks. Koupal launched the operation as a means of helping to develop winter based tourism in a country still recovering from the collapse of the Soviet Union. Working around dangerous avalanche conditions, altitude and myelf recovering from being struck down with pneumonia, we enjoyed numerous first descents and some incredibly warm hospitality from the local people.
Despite it's challenges we came away with some great imagery that we will distill down to a short film to released in the fall. A big thanks goes to The North Face for making the trip a reality and to Ryan Koupal and his team at 40 Tribes Backcountry.
Look out for the film and an assortment of feature articles on stands near you.
Check out Nicolas' blog for more images here.